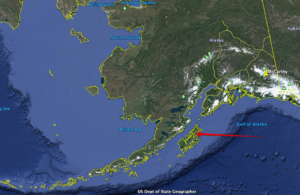 Here is where Whale Island is in the Kodiak Archipelago.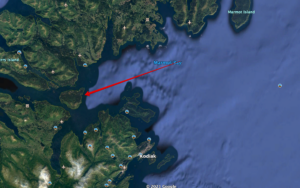 Here is where Whale Island sits in relation to Kodiak City and Afognak Island.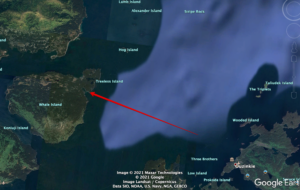 Here is where the cove at Whale Island Cabins is in relation to Anton Larsen Bay in Marmot Bay
Whale Island is located just northwest of Kodiak Island.  One must fly first to Kodiak, Alaska.  Once there, book a charter on a seaplane, a fishing boat, or drive to Anton Larsen Bay and come by boat.  It is 5 miles from Anton Larsen Bay to Whale Island. See our FAQ/Contact page for more information.