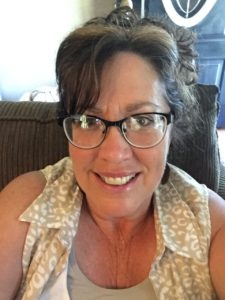 For people wanting a hunting camp, for whale watchers, for kayakers, for halibut fisher people, for seclusion seekers, for church retreats, or exotic weddings – Whale Island Cabins is your refuge.
What size cabins do you have?
Whale Island Cabins sit on 3.5 acres of pristine island beachfront property on a protected cove 20 minutes from the town of Kodiak, in the Kodiak archipelago. Whale Island is 17 square miles of both private and Native-owned property with few full-time residents, no shops, and no roads.
The property consists of a 10×12 foot cabin, a 12×16 elevated treehouse, and a 16×26 cabin near the beach.  In all three cabins, one can hear the waves and the sounds of whales when they migrate into the cove or past the island.  There is a new outhouse, a rustic shower, a rainwater cistern, and a generator.  There is an ATV to move your gear from the beach and there are 2 kayaks.
How do I get to Whale Island?
Guests can fly on Alaska Airlines from Anchorage to the town of Kodiak.  There are roads, beaches, stores, hotels, and other sightseeing opportunities there. From Kodiak, passage to the island can be booked with any float service with availability.  One possibility is Island Air, but any charter airline will let you off right on the beach.
Instead of flying, guests can get to the island and go fishing at the same time!  Fishing charters can be booked with Nicholas at Kodiak Combos.  He will take you halibut/salmon fishing, drop you on the island, process your fish, and mail it home for you.  He can be reached at 440-339-9313.  Another option is to reach out to Jeff at Salmoncrazy Adventures.  His number is 907-942-2506.
Are there bears on Whale Island?
If you want a guided bear hunt, I will be adding information to this page for all inclusive bear hunting trips.  Until then, look at the Alaska Fish and Game website to find out information about Kodiak Brown Bear hunting. Bears are common in Kodiak, but Whale Island is so small that they are infrequently seen here.
What are people saying about Whale Island?
Please check out some of our testimonials on the menu tab.
Is there a price break for renting all three cabins?
Yes!  See the menu tabs for information about renting all three cabins.  I am happy to make arrangements for you and to meet large groups and be your hostess.  In the summer I am also happy to offer meals during your stay.  Check out our Facebook page or email us.
My name/number is Kat Geuea (pronounced Gowee) 443-643-6365.
Please do not hesitate to ask for more information.