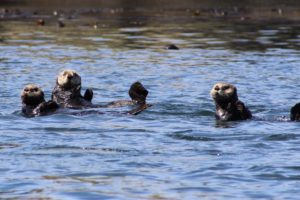 I am so excited about the passage of time right now, but May 21st it can slow right down!  Whale Island is calling me!
I have added an option on AirBnB to where guests can book the whole property instead of just one cabin.  If you want to have complete privacy, choose this option.  Otherwise, I cannot promise that the other cabins will not also be booked.
If you want to add a fishing charter to your trip, be sure to check availability  with Ivan at Aleut Dance Charters.
If you want a hosted stay, I think I will be there between May 27-June 16 and July 1-22.  However, those dates are still flexible at this point.  Let me know what works for you.
-Kat